The Annual Regional Chapter is going virtual. It will be held via Zoom on Friday, Sept. 11 and Saturday, Sept 12.
Friday's session is a business meeting for ministers and delegates. Saturday's session is open to all members and features three presentations. The speakers are Diane Menditto, OFS, and Justin Carisio, OFS, from the National Formation Commission, and Fr. Christopher Panagaplos, TOR, President-in-Turn, Conference of National Spiritual Assistants.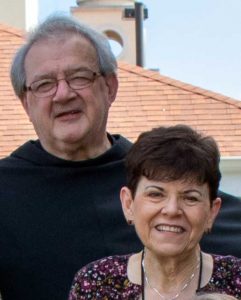 Presentations include:
Diane Menditto: "Fraternity".
Justin Carisio: "Francis of Assisi, Penitent".
Fr. Christopher Panagaplos, TOR: "Discernment, Being Open to the Life of the Gospel and Conversion".
The Zoom login/call-In information will be sent to all who are registered as of Tuesday, September 8.